In preparation for the big day, we preformed our first walk-about (we carted) to check out the conditions of the Canadian.

Grass looks beautiful.

Some trees along the sides have come down and they've hidden their existence wonderfully.

On 3, a significantly large branch has broken and is resting on the ground and is still attached to the tree. This is the knarly knotted tree near the basket. We imagine the branch will be removed in the next 3 weeks, but if it's still there we may move the basket away from it.

For those wondering; Yes. The tree on 4 is still there and is growing new growth. Must not be an Olympic-tree year.

The reeds on #5 and ReMax Super6 #1 are at nowhere near the density they were last year. Maybe only a foot deep. Don't know how I feel about this.

It honestly looks like the Canadian cares about our greens. #7 green is looking awesome. Big change from the first year, 7 years ago. Nothing special, just that it looks great.

Nothing seems to be out of place from 8-13.

Hole 14, the most changed hole in Plaid history (don't bother checking, it's true) will change again. But for the better.

I've been saying for years that the Canadian truly loves us and is actually working to improve our course, and I think this proves it.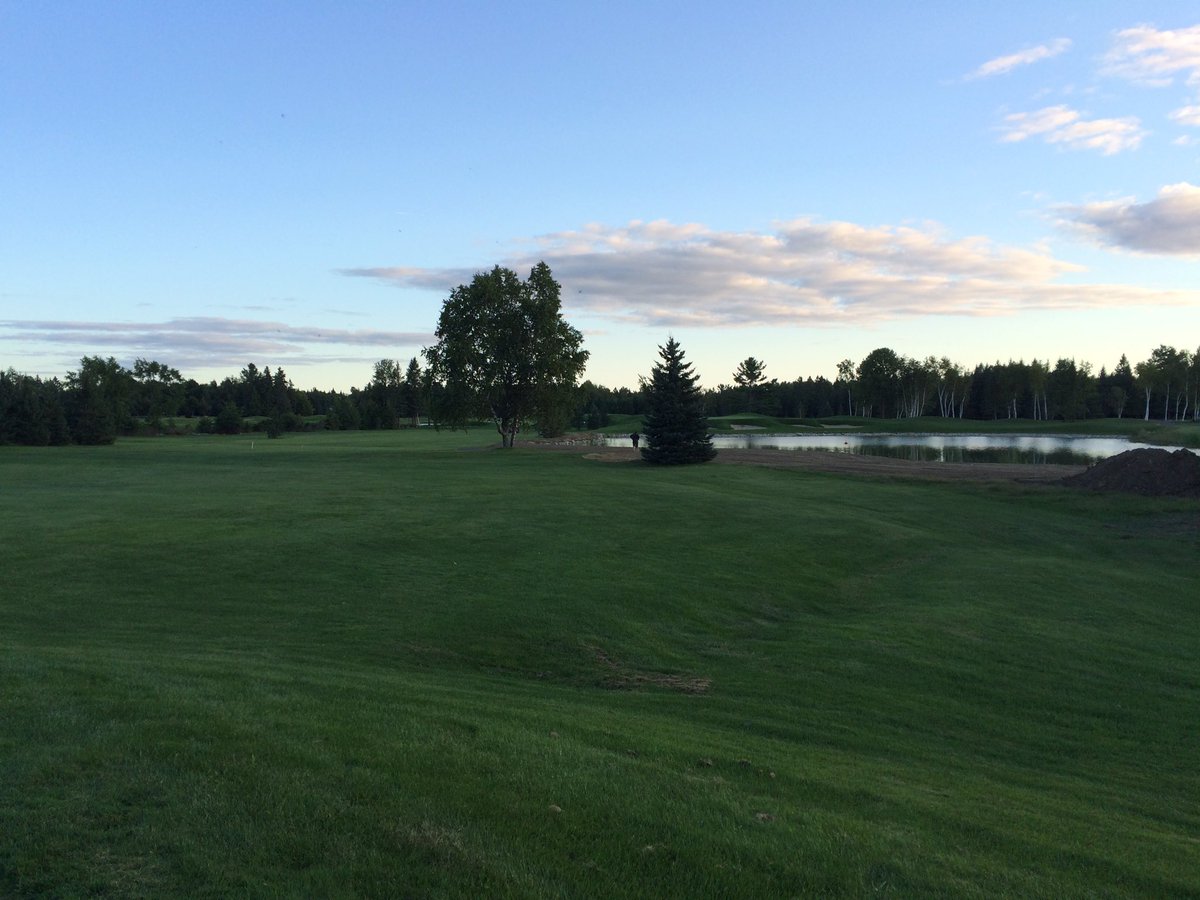 As you can see, they've brought the pond further into the BallGolf fairway and have put several lovely spots for us to place a basket. We are looking at a par 4 opportunity, with a distance of 570'.

From the tee, it will be 348' to the spruce tree you can see in the pic. Ben is standing 450' from the Plaid Jacket tees (so the basket will be another 120' past Ben along the . The Blue tees will be ahead ~80-100'. Tres exciting. (photographer is standing around the Blue tee)

This is the green, looking back towards whence we came.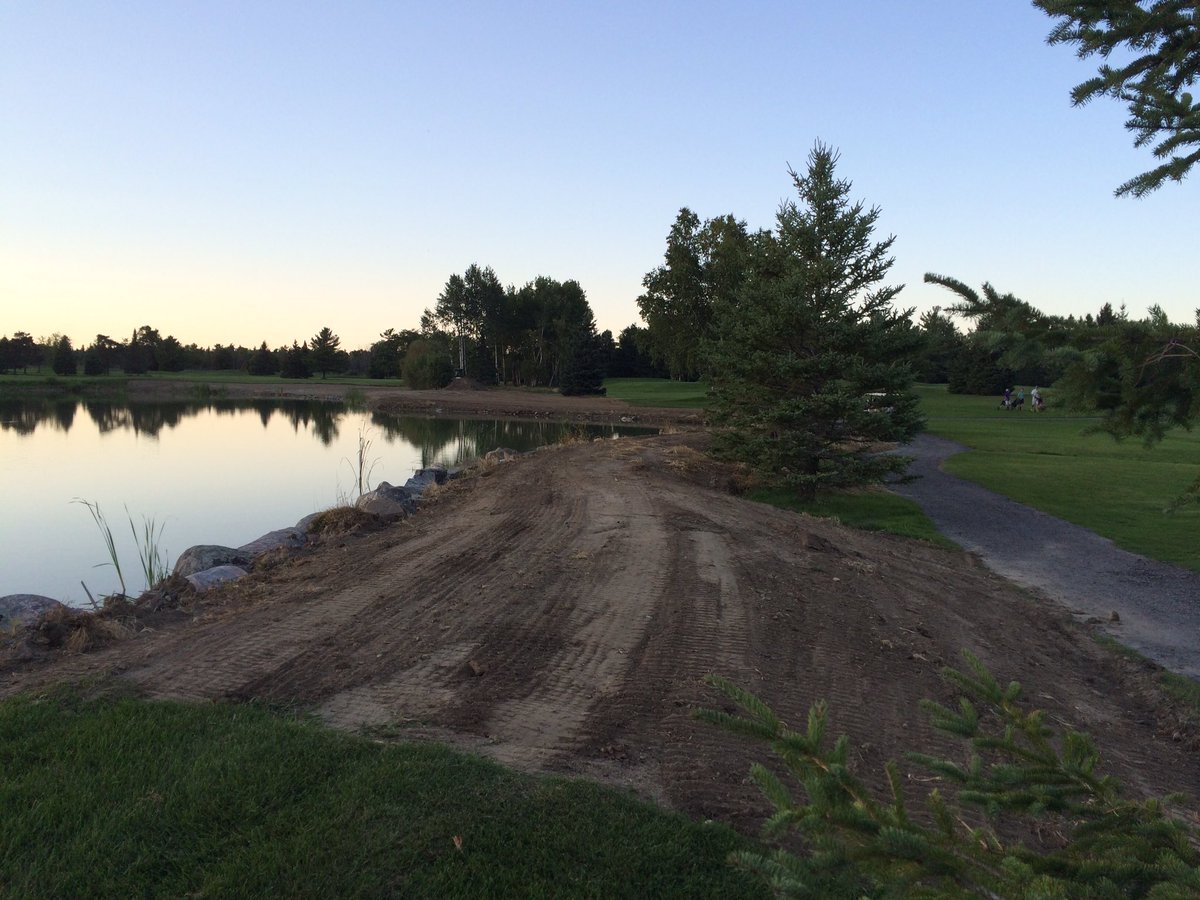 Hole 15 will be slightly different from last years version. We will be moving the tee to the left about 15' to give the hyzer gap. This will bring the spruces more into play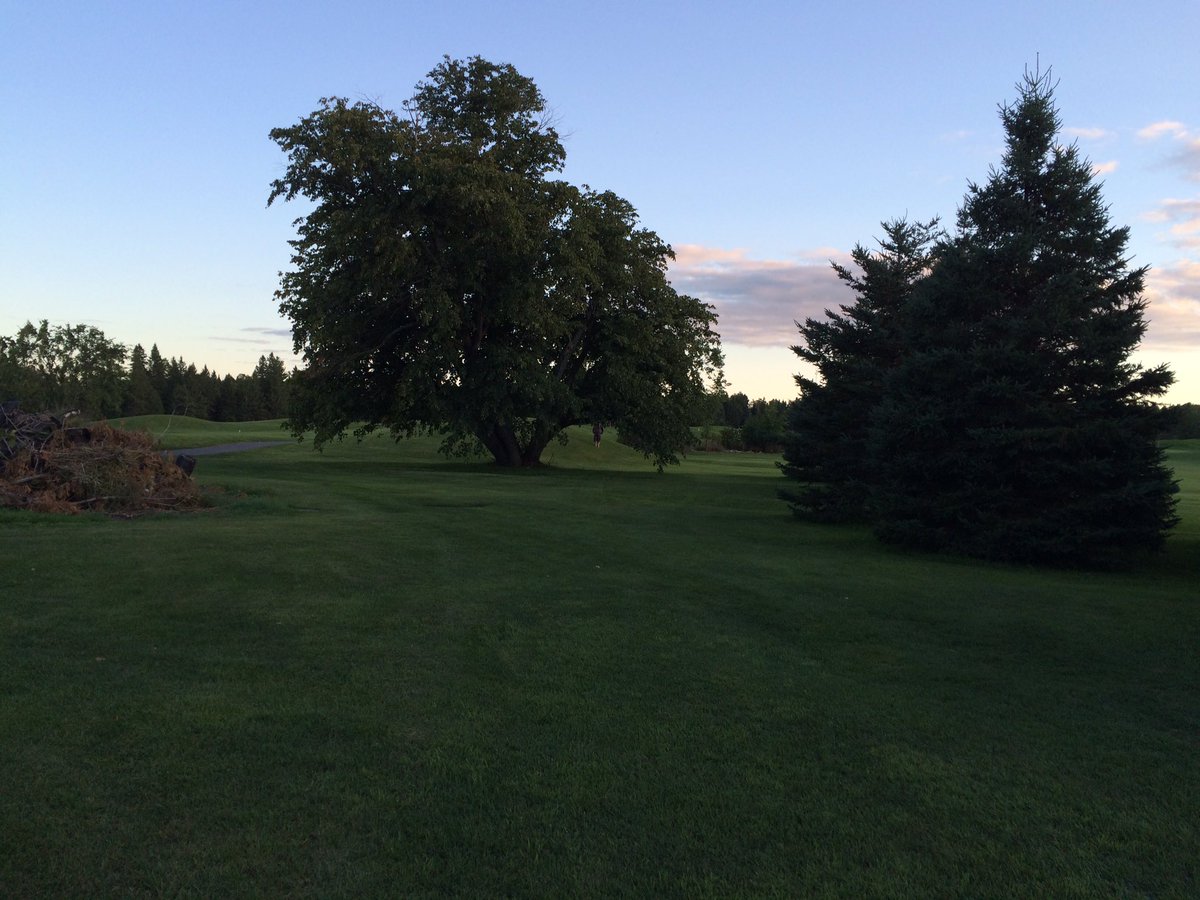 See the gap? See the spruce? See the Ben?

Holes 16-18 seemed unchanged from last year.



[Edited by andros on Tue Oct 25, 2016 5:57 pm]